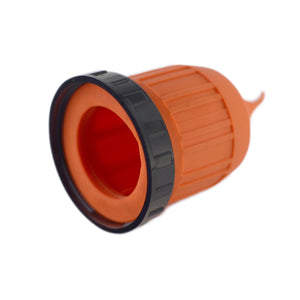 GoWISE Power RV Plug Cover and Connector is a handy item to bring on your next road trip! The rubber cover protects the cord connector with a weatherproof seal from different weather conditions.
Rubber cover for 30-amp twist-lock plugs used on RV or Marine cords and other applications
Includes a locking ring
The cover is weatherproof to protect your cord connector with a seal for your RV, marine, and other applications.